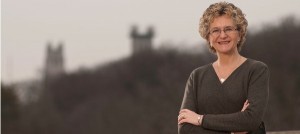 Tricia Brooks is senior fellow at the Center for Children and Families (CCF) and an assistant research professor at the Georgetown University Health Policy Institute. She works on policy and implementation issues affecting coverage for children and families with a focus on children who are eligible but not enrolled in Medicaid and SCHIP.
Prior to joining CCF, Ms. Brooks served for fifteen years as the SCHIP director in New Hampshire. As the CEO of NH Healthy Kids Corporation, a nonprofit organization established by New Hampshire, she was responsible for coordinating outreach and application assistance for Medicaid and CHIP and administering NH's CHIP program as a public-private partnership. She also has media experience as the Assistant General Manager of NH Public Radio. Ms. Brooks holds a Master in Business Administration from Suffolk University and a Bachelors of Science with honors from Mars Hill College.
Read Tricia's blogs and publications.
Podcast: Play in new window | Download (7.2MB)
Subscribe: Apple Podcasts | Google Podcasts | Email | RSS | More