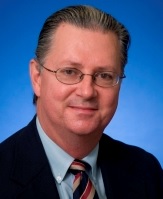 Howard Bedlin is responsible for all of NCOA's federal and state legislative advocacy efforts on issues and programs of concern to older adults, which include the Older Americans Act, Medicare, Medicaid, long-term care, income security, and community services programs.
Before joining NCOA, Bedlin was a legislative representative with the American Association of Retired Persons (AARP) for more than 10 years. Before that, he had been the deputy director of government affairs for the National Association for Home Care and served as counsel for public policy for the American Association of Homes and Services for the Aging.
Bedlin received both his law degree and master's degree in public policy science from the University of Maryland.
Follow Howard
 LinkedIn
 YouTube

Podcast: Play in new window | Download (10.1MB)
Subscribe: Apple Podcasts | Google Podcasts | Email | RSS | More